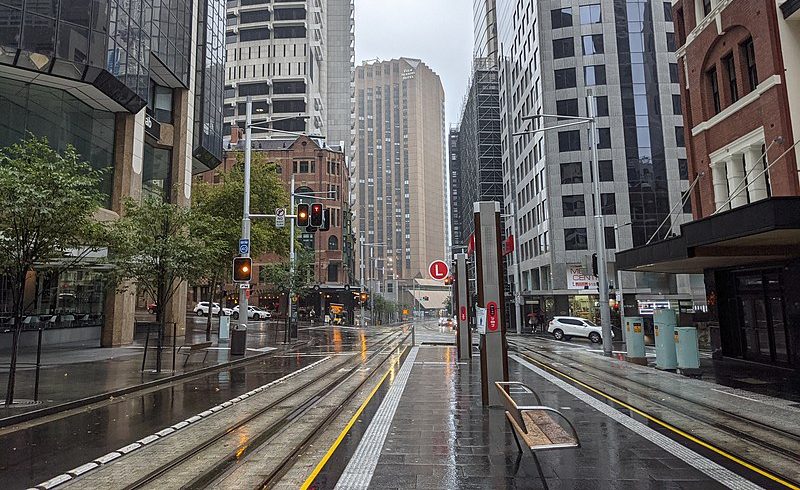 Modelling COVID-19 impacts
End client
Transport for New South Wales
Location
TfNSW has been undertaking internal research and model development to reflect the anticipated long-term impacts of COVID into some of their multi-modal models. VLC was engaged to distil the findings from earlier phases and academic research into a simpler, integrated application framework. In particular, VLC developed a 'lever' to adjust the intensity of the posited COVID impact for each of the behavioural changes studied.
This parametrisation made scenarios easy to understand and clearly bounds impacts to:
A lower bound corresponding to a pre-pandemic situation, e.g. no increase in working from home.
An upper bound corresponding to May 2021, a time at which there was no lockdown and business activity had resumed but the lingering effect of the pandemic could still be felt.
Deliveries to Sydney CBD loading zones (2019 vs 2021)
Client requirements
The objective of this multi-phase project is to adapt the TfNSW suite of strategic transport models to be able to produce long-term forecasts which consistently reflect the potentially persistent long-term changes in travel behaviour brought about by COVID-19.
Delivered outcome
VLC analysed a large number of complex data sets (including surveys, mobile handset data, parcel deliveries) to understand intra-pandemic changes in travel behaviours to anchor the settings for post-COVID model settings. Behavioural changes implemented in the STM (Sydney) and RTM (NSW-wide) models are:
1. Higher rates of working from home (WFH) and study from home
2. More local travel associated with WFH
3. Changes in modal preferences away from public transport
4. Changes to light commercial vehicle patterns (more home delivery)
5. Less business air travel
The key outcome of the work is that project teams across TfNSW can now readily implement consistent and evidence-based model settings to represent the future implications of the pandemic when assessing their projects and policies across NSW.