Veitch Lister Consulting (VLC) is a multi-disciplinary advisory firm, specialising in transport planning, analytics and modelling, policy and economics, and data science and visualisation. With our data and evidence-led approach, we help clients to make planning and policy decisions which support the creation of livable and connected communities.
We are industry leaders in strategic modelling, and develop and maintain our own models. This gives us a unique value proposition in delivering a wide range of projects including strategic modelling application and development, planning studies, economic analysis, and business case preparation for both public and private sector clients.
Having operated for 35 years, we are well established in the Australian market. In 2021, we expanded our geographic reach, with the launch of operations in the United Kingdom to service both the UK and European markets.
Our values
Innovation:

We invest in new technologies and research to underpin smarter solutions.

Excellence: We are dedicated to delivering our best work for our clients and the communities they operate in.
Transparency: We know that trust is earned, and we are open and honest with ourselves and our clients. We are proudly independent and act with integrity.
VLC's culture is fast-paced and innovative, where professional development is encouraged and supported. We have a team of people who are curious, innovative, astute, principled, and passionate about transport. With family-friendly values, we respect personal and parental leave commitments and offer flexible working arrangements.
________________________________________________________________________________________________________
We are proud to be:
Sponsors of the Australian Institute of Traffic Planning and Management
National sponsors since 2015.
Quality Management certified
VLC's Brisbane, Melbourne and Sydney offices have been independently assessed by BSI against internationally recognised standards showing our commitment to quality and assurance.
We currently hold the ISO 9001 Quality Management certified by BSI for the provision of transport planning, transport modelling, traffic engineering, economic studies, model development services, policy, spatial analytics, GIS, and out of home advertising audience measurement.
You can trust our service.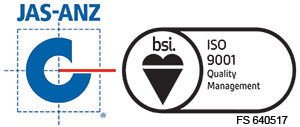 GreenPower certified

Veitch Lister Consulting Pty Ltd and VLC Europe Ltd are wholly owned subsidiaries of VLC Holdings Pty Ltd.