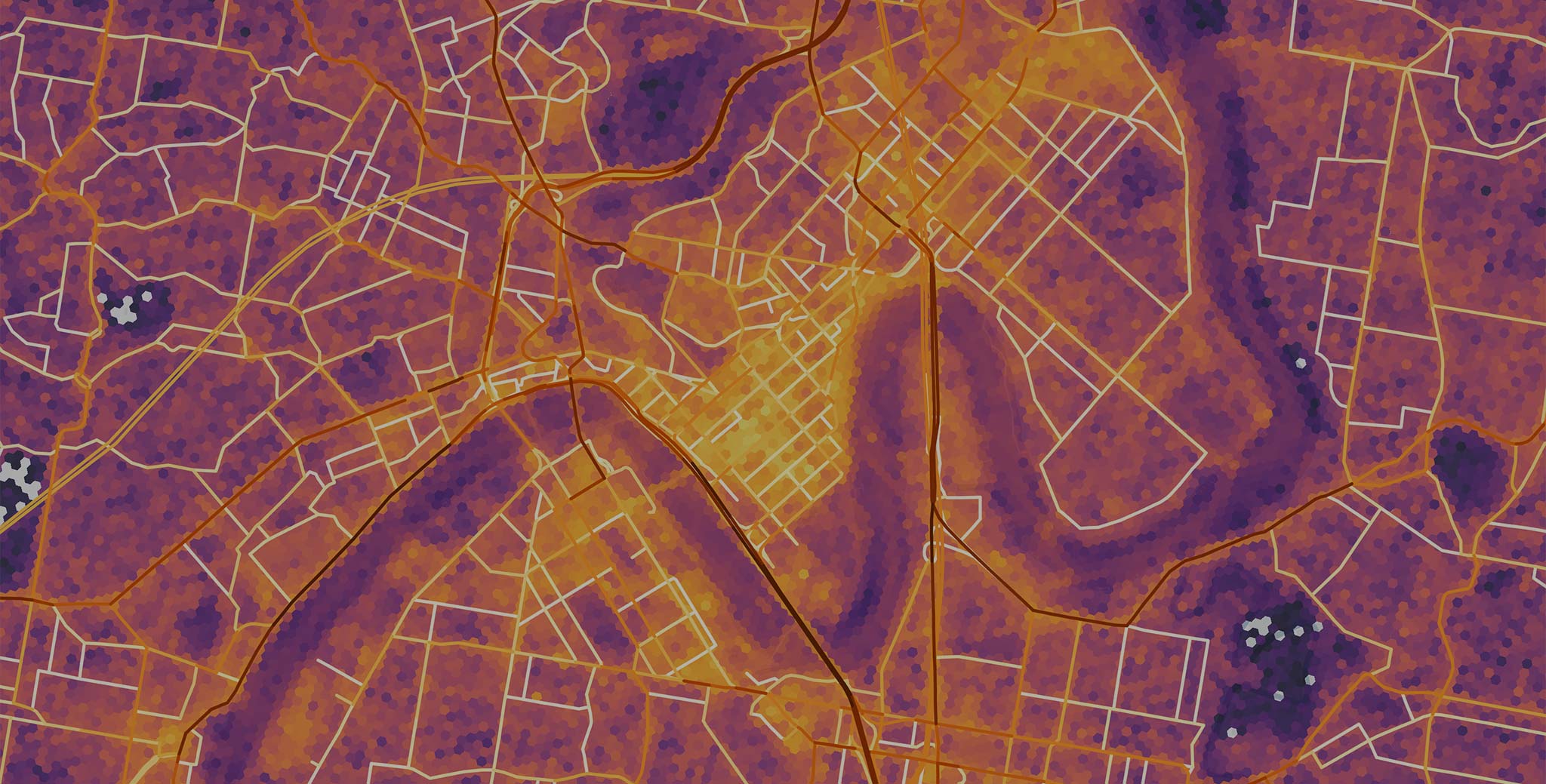 Planwisely – urban analytics platform
Key team members
Planwisely is a subscription-based geospatial analytics platform that's designed to give planners and policy-makers evidence-based insights into urban, regional and open space environments.
These insights can then be used to effectively guide decision making and deliver better outcomes for real people in cities and towns, public spaces and regional areas.
Key features
Intuitive web-based map interface
Extensive data library at your fingertips
Easy-to-use tools and functions for uncovering insights
Powerful data visualisation for collaboration and dissemination
Made for all kinds of planners
Planwisely doesn't require GIS experience to use, and it has numerous datasets and functions. This flexibility makes it a powerful tool for a range of planning disciplines including:
Urban planning and design
Parks, open space and recreation
Traffic and transport
Economic development
Network planning and site selection
Tourism
Smart Cities
Social planning
Planwisely's utility means that both private sector and public clients across all levels of governments can analyse rich geospatial datasets and extract insights quickly and easily.
Deep data library
Planwisely puts a wealth of data for the whole of Australia at your fingertips. With Planwisely, it's easy to:
Visualise a wide range of demographic data
See how people move through cities and spaces
Overlay mobility data for public transport and motor vehicles
Leverage Zenith Traffic Estimates
Combine datasets to get deeper insights
Intuitive tools and functionality
Planwisely gives you the tools you need to find insights and visualise them clearly for your own analysis and for reports and presentations:
Run catchment analyses
Securely load your own datasets
Export customised map views
Generate reports
Draw lines, 2D and 3D shapes
Add icons and text to the map
Want to learn more about Planwisely?
Head to the Planwisely website to learn more about how you can use it to make smarter geospatial decisions or talk to the Planwisely team today: