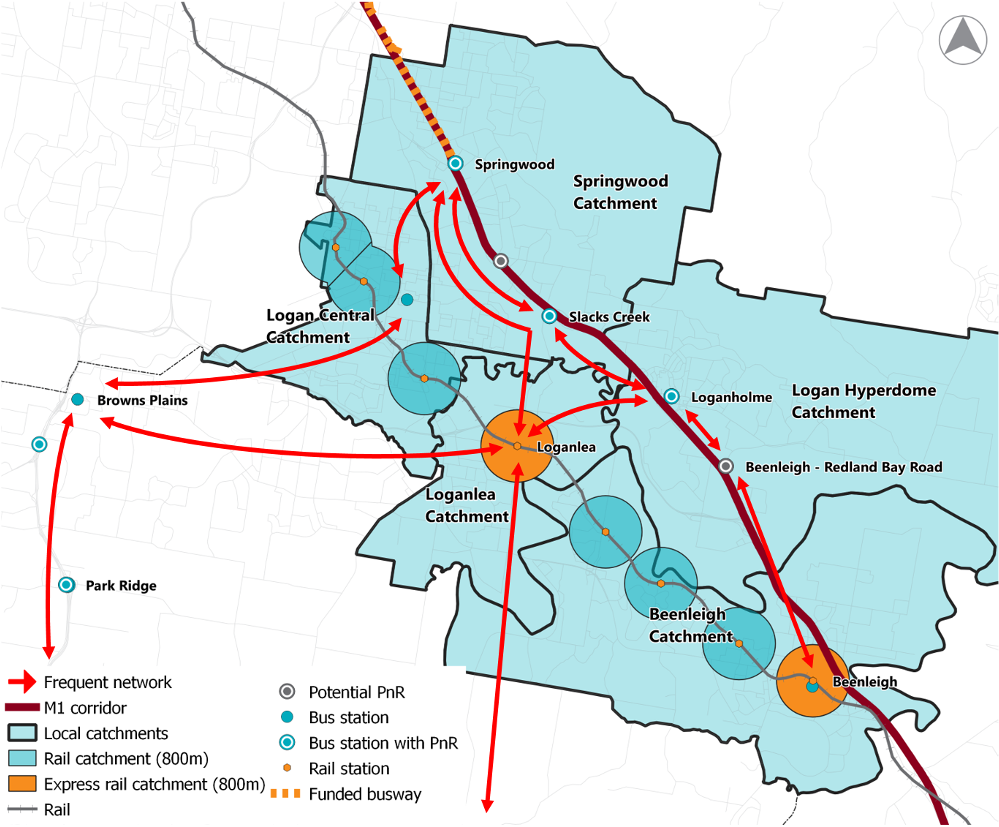 M1 Pacific Motorway – Daisy Hill to Logan Motorway Bus Network Strategy
End client
Department of Transport and Main Roads
Location
VLC was engaged by the Department of Transport and Main Roads to develop an overall public transport strategy to be applied to modelling work in Logan City in the medium term, as well as specific PT network inputs for the DH2LM modelling.
Client requirements
VLC was engaged by the Department of Transport and Main Roads to develop a bus network strategy for the Pacific Motorway corridor through Logan City. The intent was to develop network objectives and principles for medium to long term planning, to provide a consistent methodology against which to develop bus network options for modelling of infrastructure projects in the area. This strategy was then used to develop the specific bus network options for the Daisy Hill to Logan Motorway upgrade works, which included several options for busway extensions and bus priority between Springwood Bus Station and Beenleigh-Redland Bay Road in Loganholme.
Delivered outcome
The project strategy included a detailed review of funded and planned projects in the Pacific Motorway corridor, including motorway upgrades, Cross River Rail, Brisbane Metro, bus and rail station improvements and park and rides. Origin-destination and on time performance data from the GoCard ticketing system as well as ABS census data and park and ride surveys were leveraged to get an overall view of how people move by public transport within the study area. Overall network principles were developed based on goals and objectives that were workshopped with TMR. This work was then applied to the development of bus networks for numerous scenarios for Pacific Motorway corridor upgrades, as well as options for extending the South East Busway beyond Springwood, and providing bus priority along the corridor to Beenleigh Redland Bay Road. These scenarios were then fed into the modelling for the project's strategic business case.