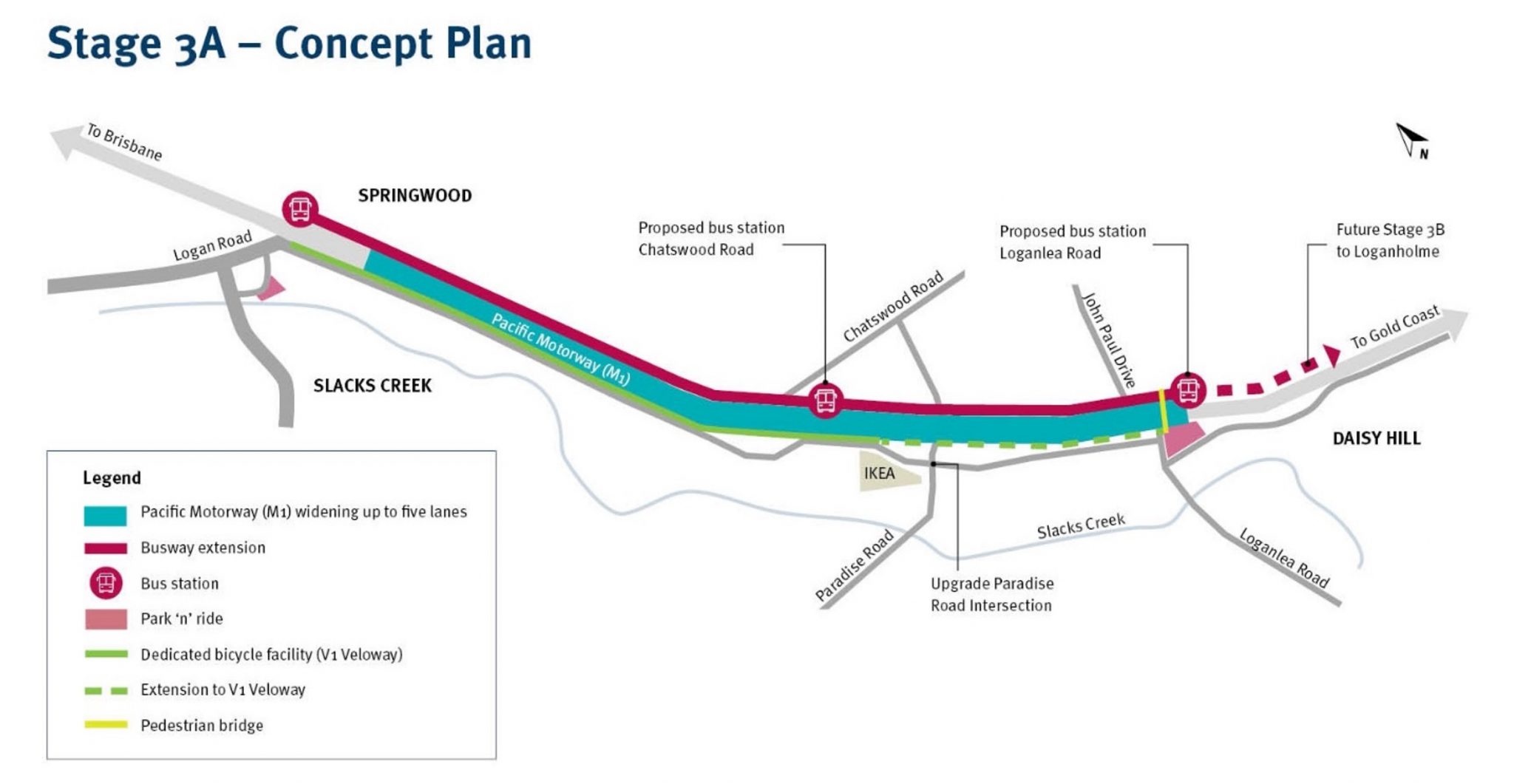 M1 Pacific Motorway – Daisy Hill to Logan Motorway
End client
Department of Transport and Main Roads
Location
VLC was engaged by the Department of Transport and Main Roads to provide demand modelling, economic analysis and business case development services to support the M1 Pacific Motorway – M1 Daisy Hill to Logan Motorway through its Strategic Assessment of Service Requirements, Preliminary Evaluation and Business Case phases. This project is currently in its Business Case phase, with completion expected in mid-2023.
Client requirements
Daisy Hill to Logan Motorway (DH2LM) is the third and final stage of the M1 Gateway Motorway to Logan Motorway masterplan. Following the M1/M3 Gateway Merge (Stage 1) and Eight Mile Plains to Daisy Hill (Stage 2), DH2LM aims to cater to growing travel demands in this key corridor between Brisbane and the Gold Coast.
VLC was required to estimate future demands and network performance through strategic and mesoscopic transport modelling; to estimate economic benefits and complete cost benefit analyses to support the assessment of project options; and to lead the preparation of TMR's Preliminary Evaluation and Business Case reports for the project.
Delivered outcome
This project identified current and future demands and constraints for the M1 between Daisy Hill and Logan Motorway and explored a range of multi-modal options to meet forecast future demand, including rail, bus and additional road capacity. VLC defined the future state in the absence of the project, guided stakeholders and TMR representatives through an evaluation of potential project options and provided demand modelling and economic analyses of a refined list of multi-modal project options to determine the preferred option for progression through to Business Case. VLC developed bus network concepts to support options including public transport infrastructure initiatives. VLC also provided the supporting narrative around options development and evaluation, and brought together inputs from other consultants into a coherent and consistent project narrative.
The preliminary evaluation analysed options with consideration to alignment with strategic objectives from the federal, state and local government, future proofing impacts and a technical analysis of the social, economic and financial impacts of competing options. VLC actively managed this option progression, including guiding stakeholders to understand and interpret demand modelling and economic outcomes, and the overall project narrative.
This project faced significant complexity, as several projects currently at various stages of the planning cycle are expected to heavily influence project outcomes and viability. In addition, this project faces political and community pressure around expected project outcomes. VLC assisted TMR in navigating through these external pressures by shaping a strong project narrative and exploring the likely impacts of adjacent projects.
This project is now commencing its Business Case phase.