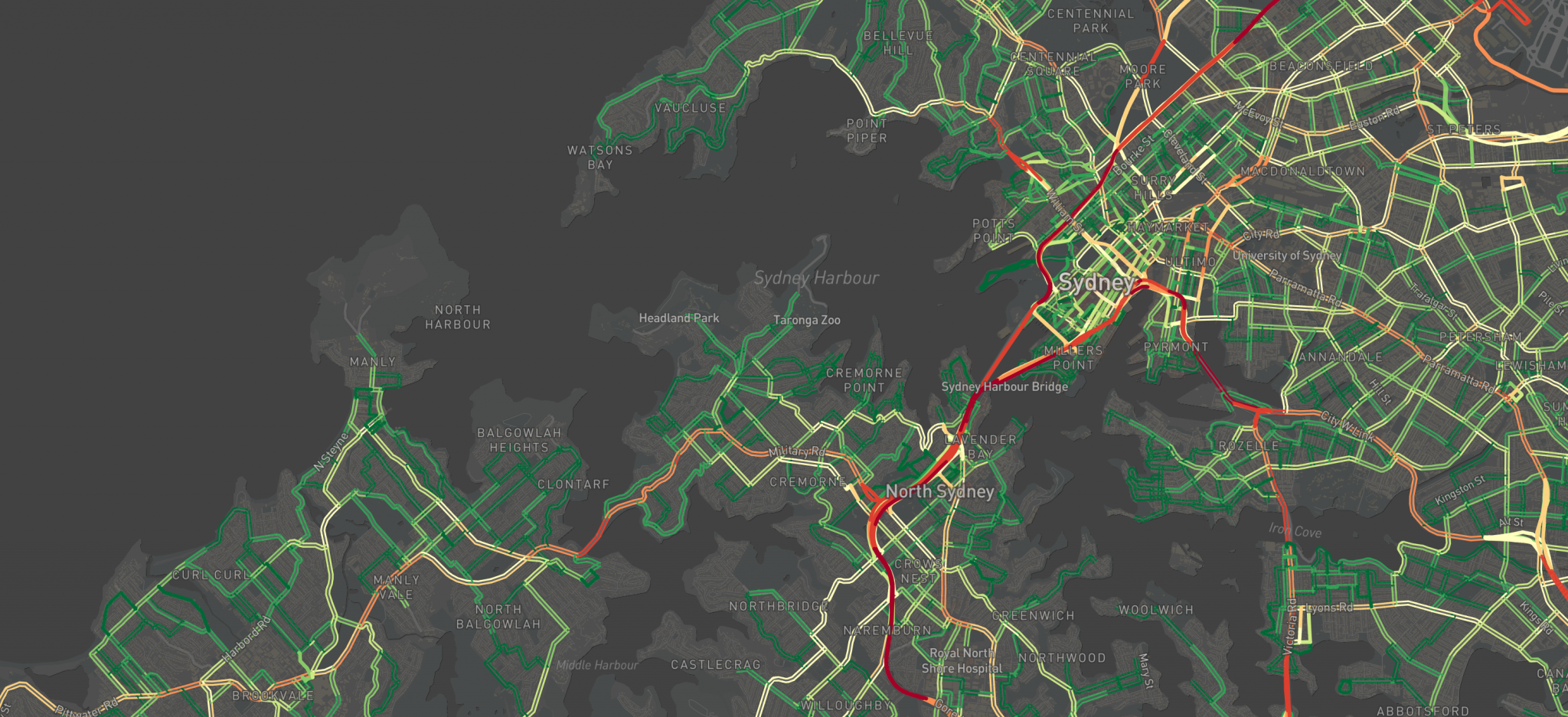 VLC's Zenith Traffic Estimates data product now available in GapMaps Live
15 December 2022
VLC is excited to announce that our premium traffic volume product Zenith Traffic Estimates is now available within the GapMaps platform. We're excited by what this partnership will mean for ours and GapMaps' clients. 
VLC's Ali Inayathusein, Executive Director (Executive Director (Modelling & Analytics) says "The Zenith Travel Model works by simulating the daily travel patterns of people and households,"  
"By incorporating the household and demographic profiles of each suburb, the model simulates where, when, why and how people travel, which is essential information for brands making physical location decisions," he adds. 
Zenith Traffic Estimates is now available within GapMaps' platform, ensuring businesses are making more informed site selection decisions. This partnership ensured brands can access the most comprehensive set of traffic flow estimates on all major Australian metropolitan roads to make more informed location decisions using a single login.  
"Zenith is a strong credible brand with more than two decades' experience estimating traffic and public transport passenger flows," says Toni Newell, GapMaps Chief Executive Officer. "With customers in QSR, supermarkets, convenience, and petrol stations, which are significant industry sectors for GapMaps, this strategic partnership is great for both businesses. 
"Unlike publicly available traffic counts, Zenith Traffic Estimates is regularly updated by Veitch Lister Consulting, Australia's leading travel modelling company, to ensure brands have the best traffic data Australia can provide," continues Newell. 
"As such, we're delighted that VLC's Zenith Traffic data is now accessible in GapMaps Live." 
The travel volume estimates relate to an average weekday during school term time and are updated annually. The model is underpinned by a detailed computational representation of the transportation network, known traffic counts sourced from government agencies, government Household Travel Surveys, census data and a range of other supporting datasets. 
Customers have a choice of two Zenith Traffic data modules within GapMaps Live: 
Indexed Traffic module

– this module is useful for any business which relies on basic traffic data as a key input into their location decisions, such as the estimated average number of vehicles per day in a selected location based on specific volume ranges.

 

Premium Traffic module

– the Zenith Premium Traffic module provides detailed traffic insights for businesses that need to understand turn in ratios and differentiated traffic counts for commercial and passenger vehicles to inform business performance and site selection decisions.

 

Reach out to learn more about Zenith Traffic Estimates. 
enquires@veitchlister.com