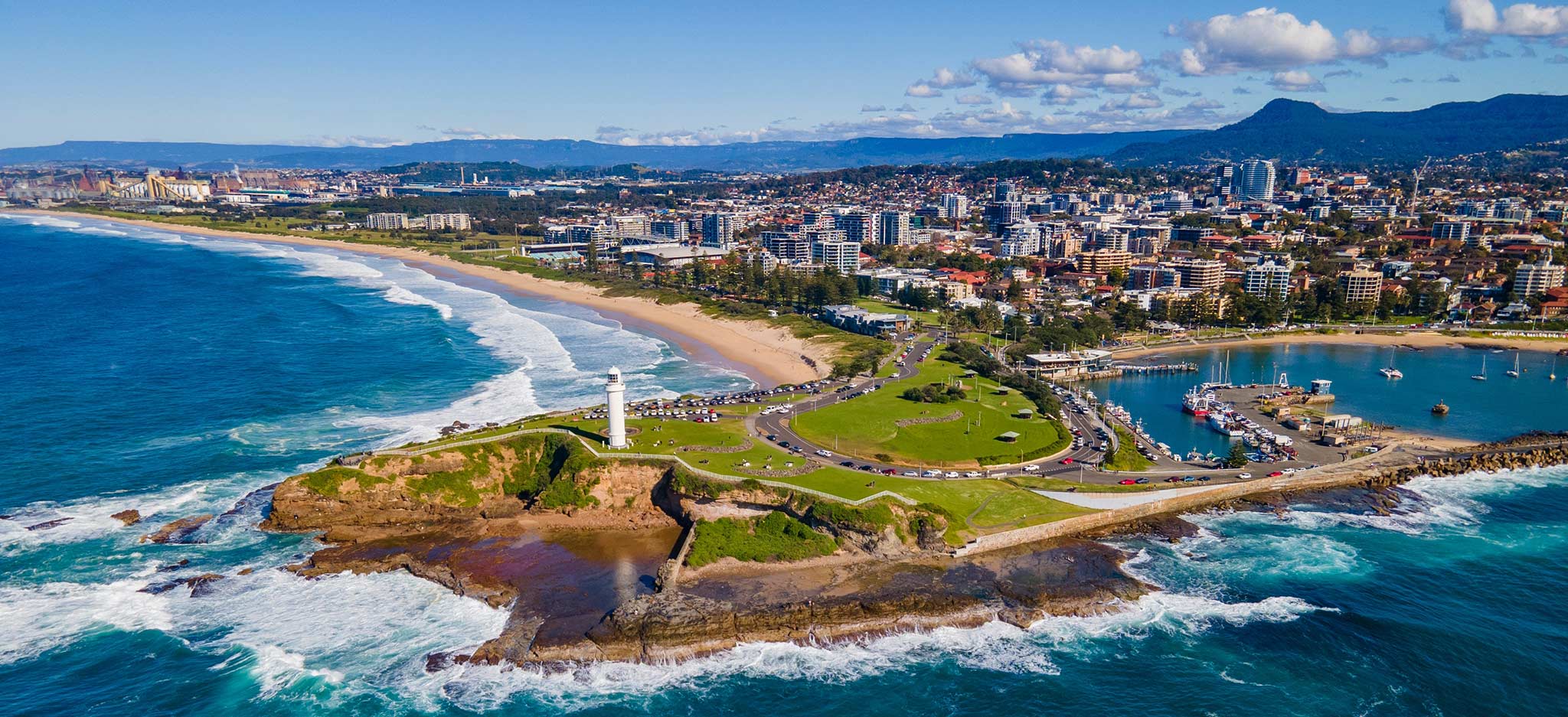 VLC helping to shape Wollongong's transport future
3 April 2023
VLC is proud to officially announce its involvement in a project that will bring a more sustainable and connected transport future to the city of Wollongong.
To complete the project and guide Wollongong's transport vision, VLC will be supporting Urbis along with Transport Modellers Alliance and Movement and Place Consulting to deliver the Wollongong Integrated Transport Strategy for Wollongong City Council.
"Our team is incredibly passionate about shaping cities that look ahead to the future, which is why we're so excited to be a part of the Wollongong Integrated Transport Strategy," says VLC State Director (NSW & WA) Daniel Veryard.
The VLC team working on the project includes Nancye Ng and Ross Savedge.
The Council-wide strategy will provide the overarching framework for transport planning and initiatives across the Wollongong Local Government Area to 2033. This aims to support the community's goals of being a vibrant, creative and sustainable city with affordable and accessible transport available to its residents and visitors alike.
The strategy will be complemented by a review of the objectives and functioning of the Wollongong city centre, including opportunities to prioritise the movement of pedestrians, cyclists and buses. VLC will also be investigating strategies to integrate public transport with other modes in Wollongong's city centre.
VLC has advised on similar projects to help guide local councils' strategic transport decisions for the future of their community. Recent and related projects include VLC's modelling for Mitchell's Integrated Transport Strategy – where VLC offered evidence-based outcomes for the potential future of the region in years to come – in addition to advising on the Berwick Activity Centre Access and Movement Study for the City of Casey.
The latter project aims to improve access to public transport and make walking and cycling more viable within this fast-growing and uniquely historic part of Melbourne's outer south-east suburbs. By reviewing demographic and travel data, the VLC team has focused on finding innovative ways to balance a strong sense of place with an existing travel mix that skews heavily towards private car use.
VLC believes this extensive track record of bringing transport visions to life will help support Urbis in delivering unique and sustainable solutions for Wollongong City Council and its residents.